Gentlemen's Facial Tonic
Regular price

Sale price

$70.00
This calming but toning blend of plant distillates, botanical moisturizers and active plant extracts is regenerative and hydrating and reduces inflammation. A fitting compliment to your facial cleansing ritual, it is beneficial for sun damaged and aging skin while leaving skin soft, refreshed and rejuvenated. Great for all skin types but essential for skin with facial hair. It has a light scent that compliments and properties that prepare your face and beard for our Grooming Oil.
Comes with an atomizer in both the 2 oz and 4 oz sizes.
To use: shake well and spritz onto face with eyes closed or onto cotton & sweep across face. Allow this precious elixir to absorb and replenish your skin.
About the Ingredients:
Dragon's Blood, an extract of Croton Lechleri, is the key ingredient in our Gentlemen's Tonic. It infuses the mist with anti-inflammatory and skin healing properties. It helps increase skin elasticity, diminish imperfections, and is repairing, calming and rejuvenating.
Sea fennel extract calms, aspen bark extract smoothes skin, and sodium hyaluronate replenishes skin vitality.
Plant distillates infuse micro-molecules of the flower and plant oils along with key herbal constituents.
Willow bark limits bacterial flora and acts as a mild exfoliant.
Lupine protein is high in essential amino acids that help fight premature aging, rejuvenate and condition skin.
The essential oil from Helichrysum, also called Everlasting and Immortelle, is known to revitalize damaged tissue and stimulate the production of healthy cells.
—
As part of our collection For Him, use after cleansing and follow with our Grooming Oil. Also great for hydrating our Facial Cleansing Polish and any time for instant hydration.
Share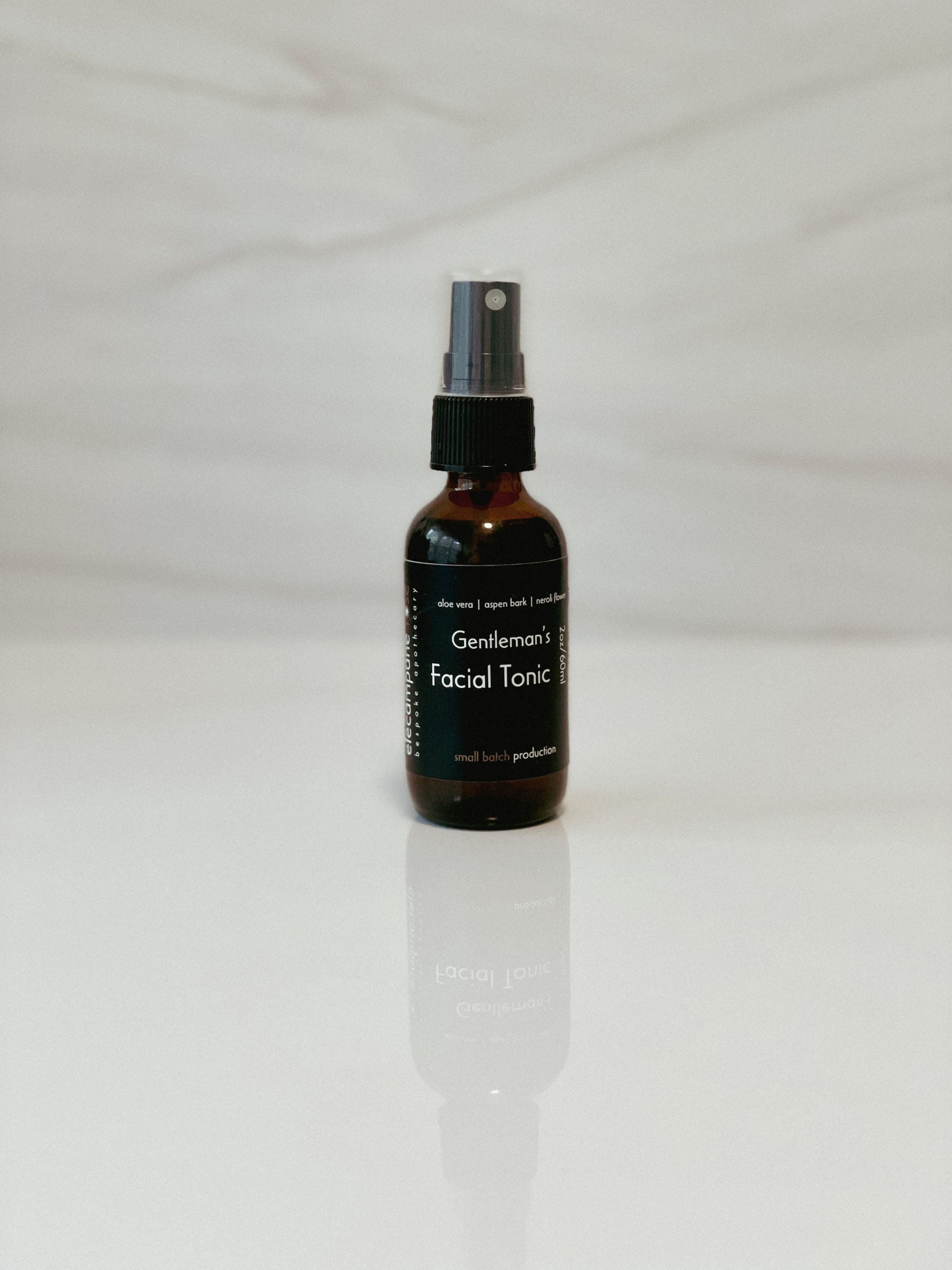 More to Discover
It's Tea Time

Explore our selection of delicious Tisane blends,
filled with delicious Honeybush and Rooibos.

Explore now

Need a Bespoke Solution?

We're here to help, and we can customize our
apothecary remedies to suit your needs.

Shop Now