Tisanes
Regular price

Sale price

$22.00
Our tisanes can set you right. Filled with healthful, herbal decadence, these tisanes can be enjoyed hot or iced.
Choose from these delightful blends.
Honeybush Chai entices the senses with honeybush, ginger root, cinnamon, clove, star anise, peppermint, cardamom, fennel, black pepper and rooibos
Beauty Sleep is organic and filled with rosebuds and petals, lavender, jasmine flowers, chamomile, raspberry leaf, blackberry leaf, spearmint, licorice root, lemon myrtle and peppermint
Go-Gin House Blend is an organic powerhouse of immune-boosting goji berries, ginger, highly beneficial African honeybush, lemon myrtle, rooibos, lemon grass, and fennel
Rooibos Tart is an organic, sweet smelling blend of rooibos, honey bush, raspberry leaf, hibiscus, calendula and orange
Red Clover Sunset is an organic and detoxifying synergy of rooibos, red clover, dandelion, alfalfa, nettles, orange peel, plaintain, peppermint and orange
and a sampling of a private batch of our forthcoming Amber Bush Mint with delicious rooibos, peppermint, safflower petals and orange peel
Elecampane Rose Tisanes come in two sizes.
Large Pouch | bulk size
Deluxe Sample | makes 4-6 cups of brewed tea
Share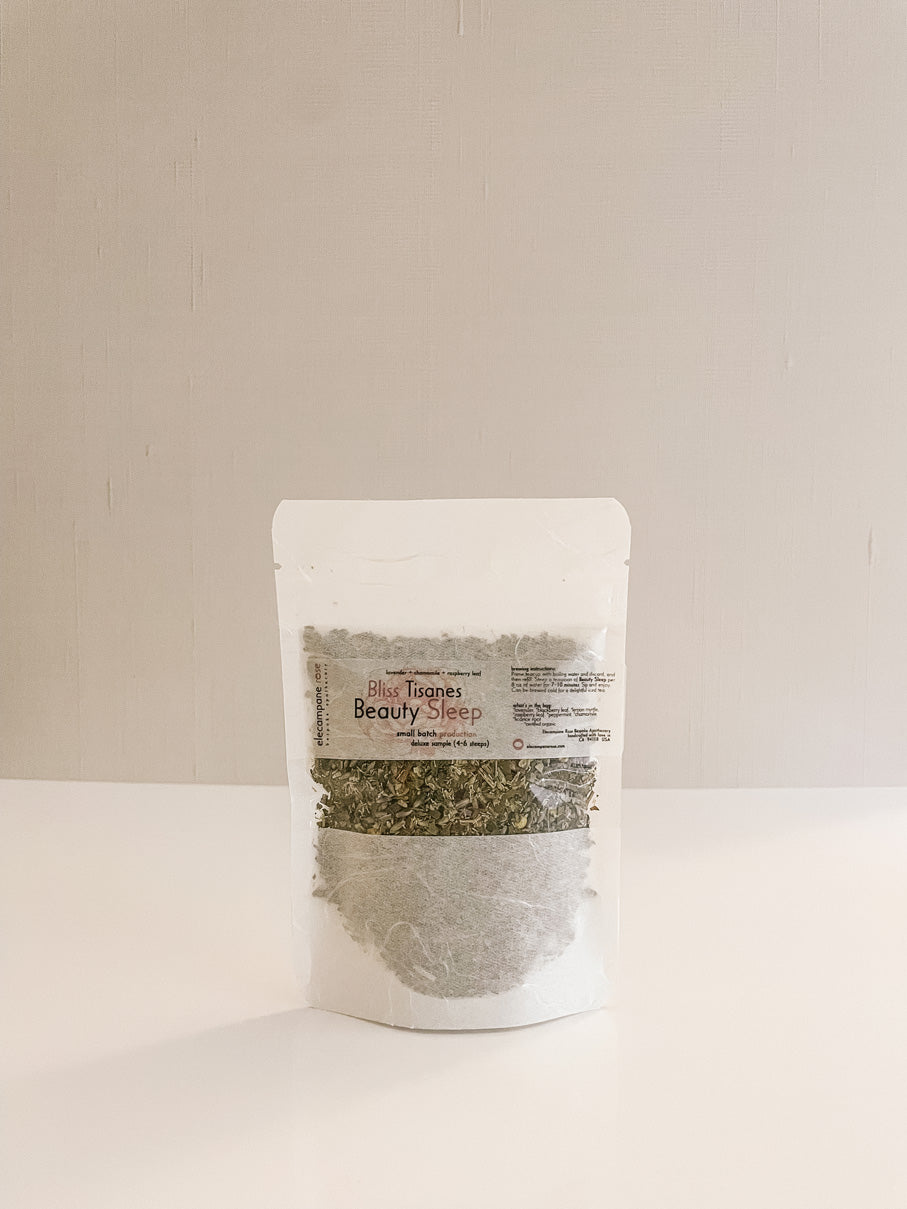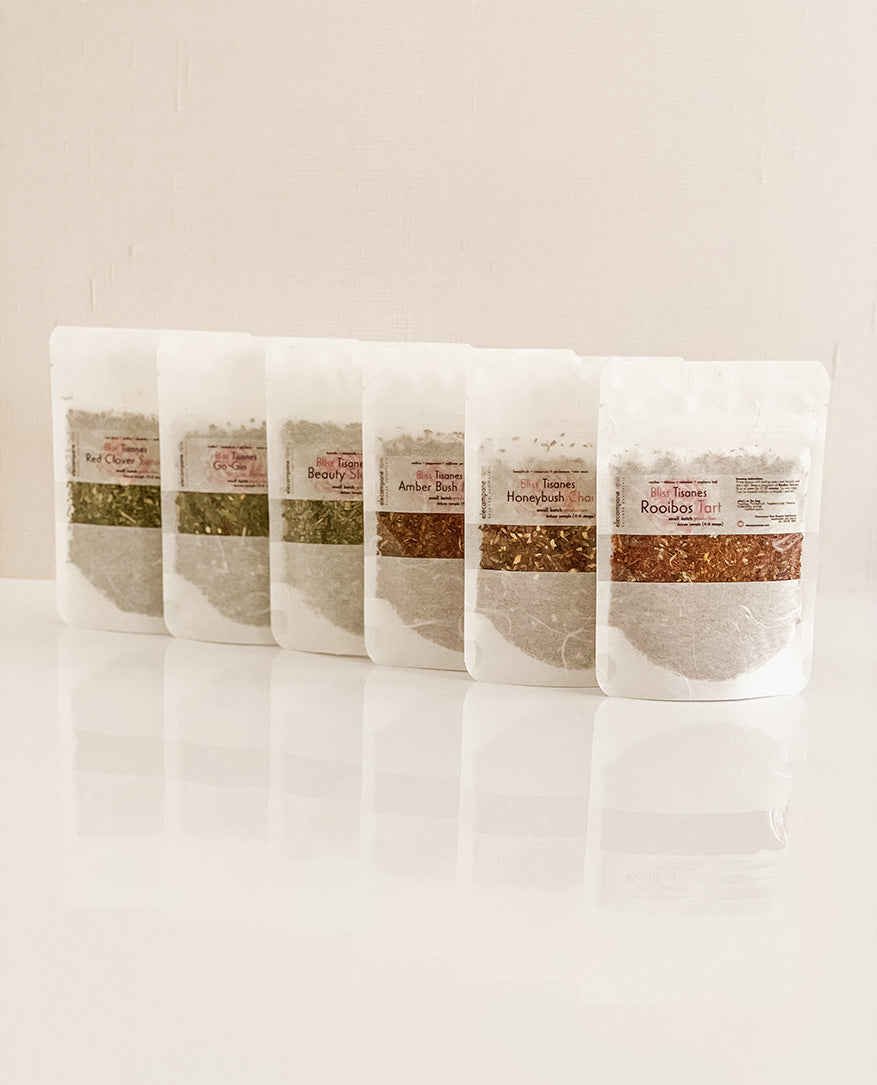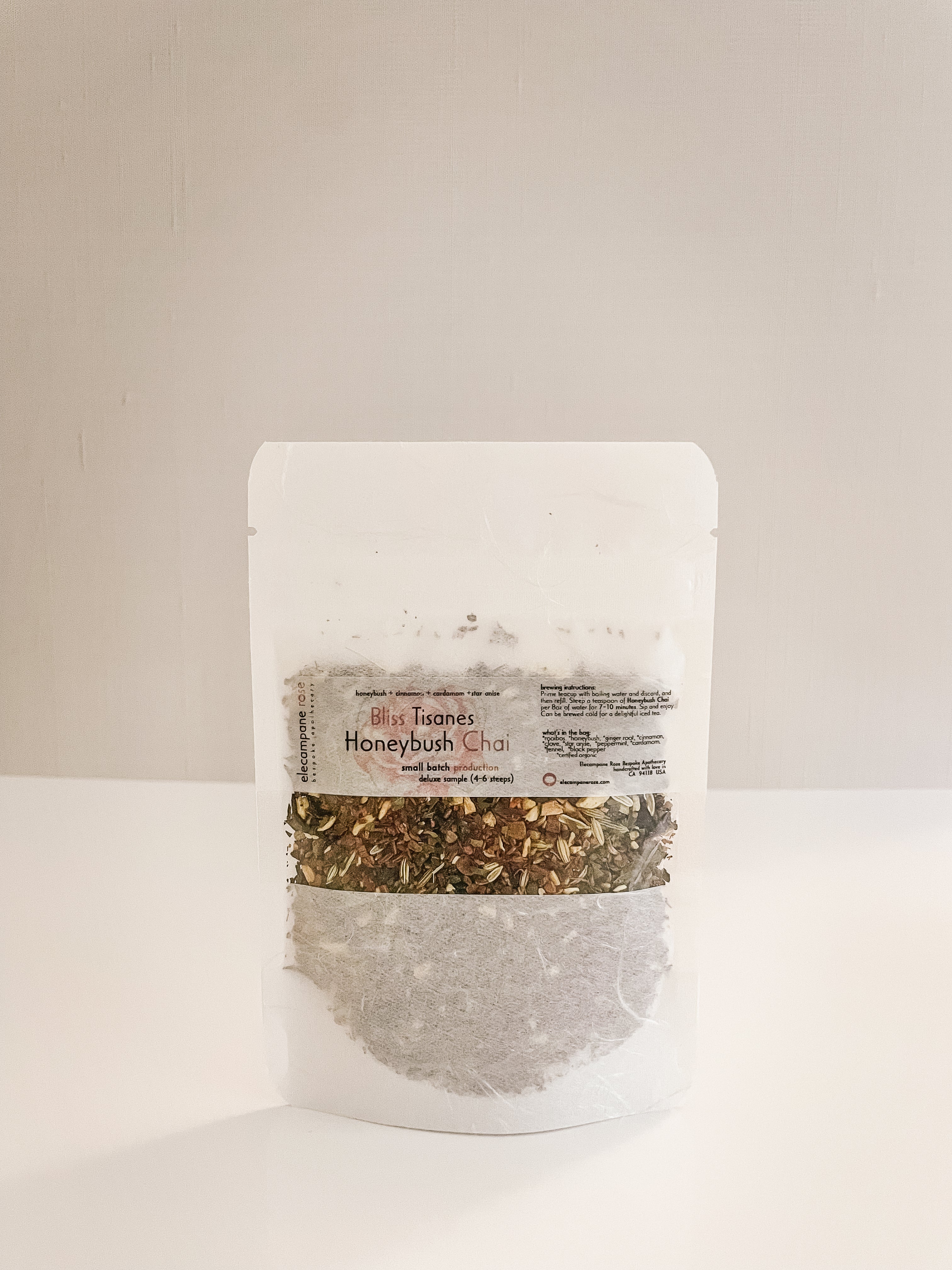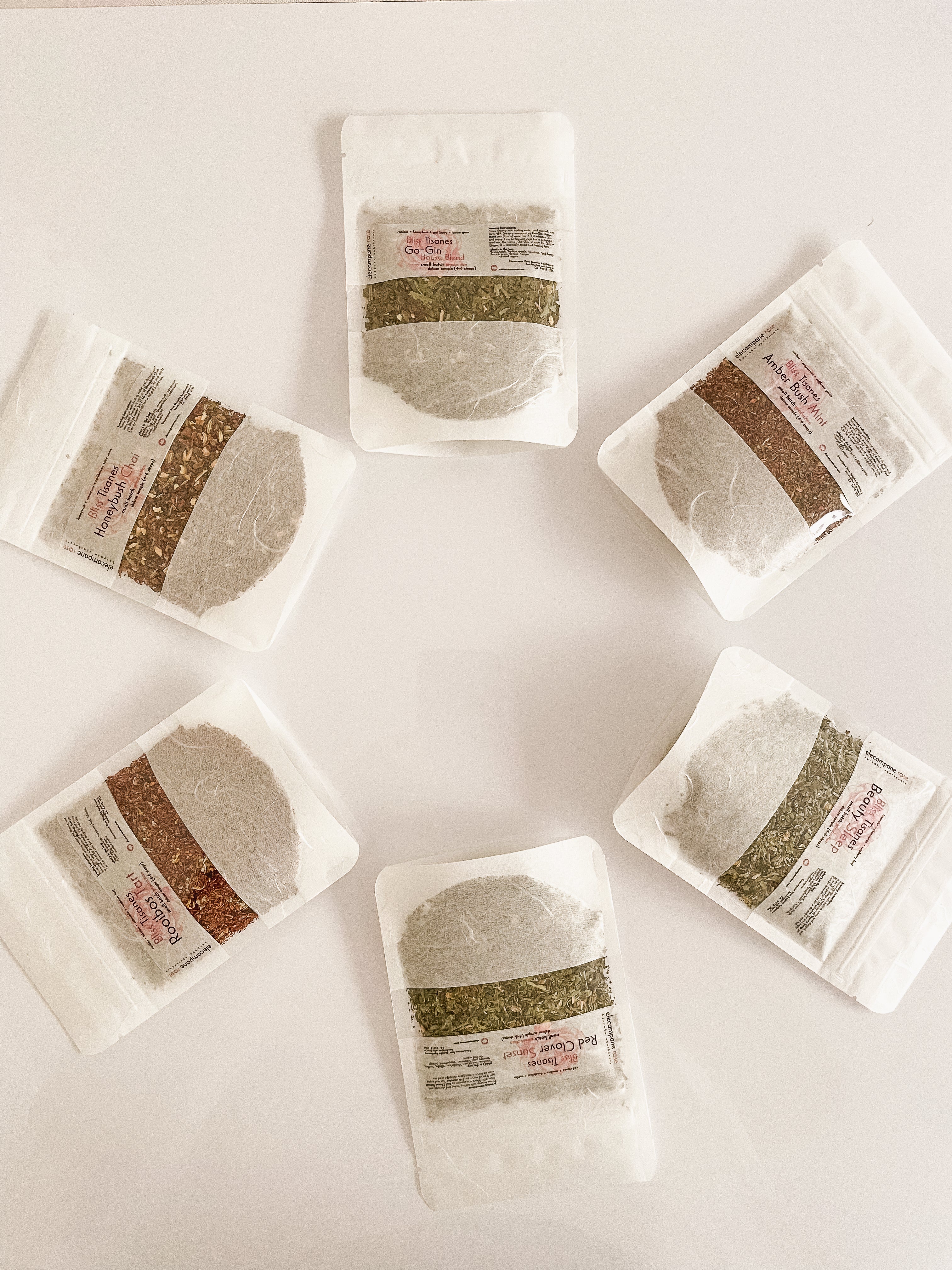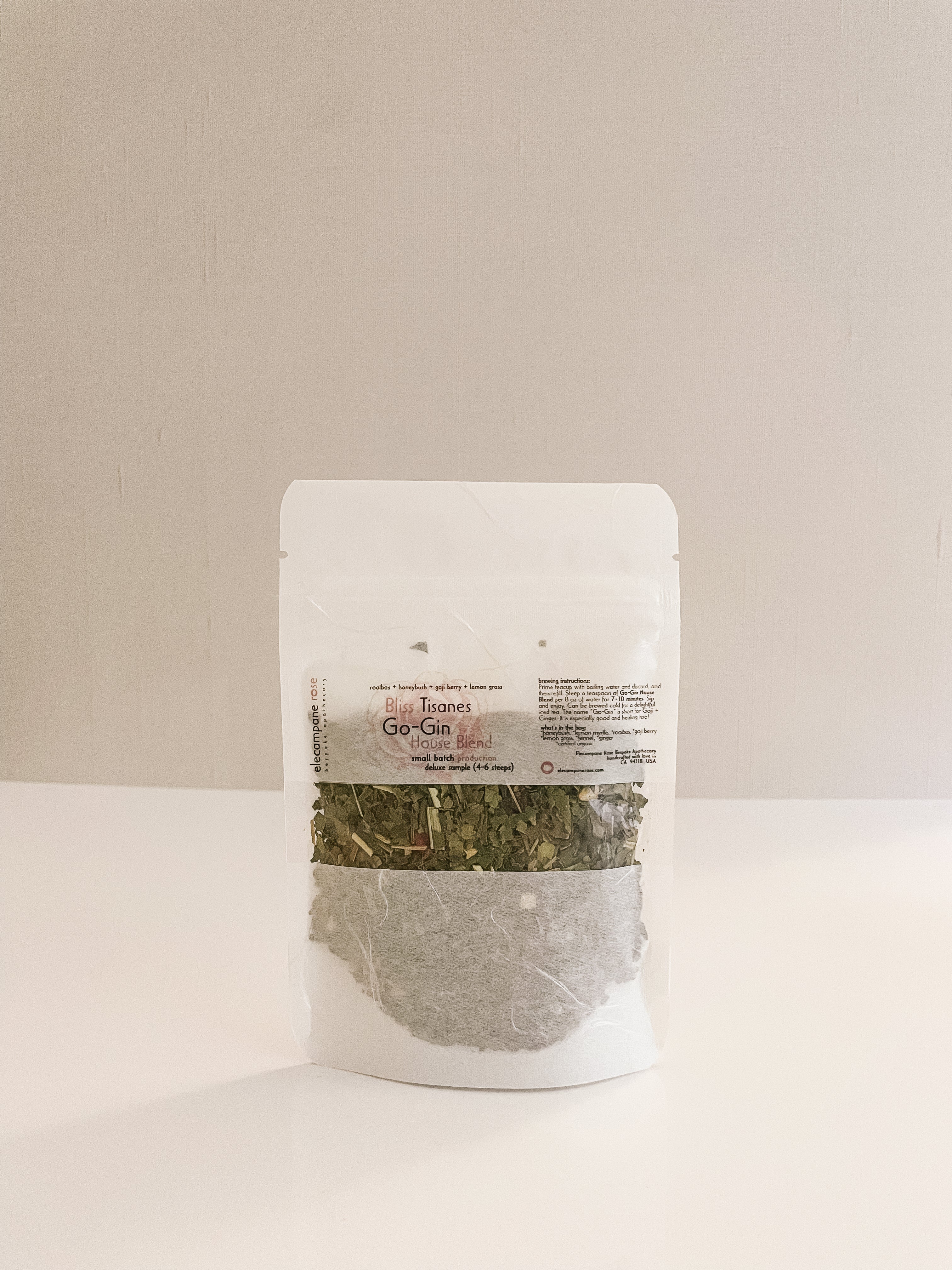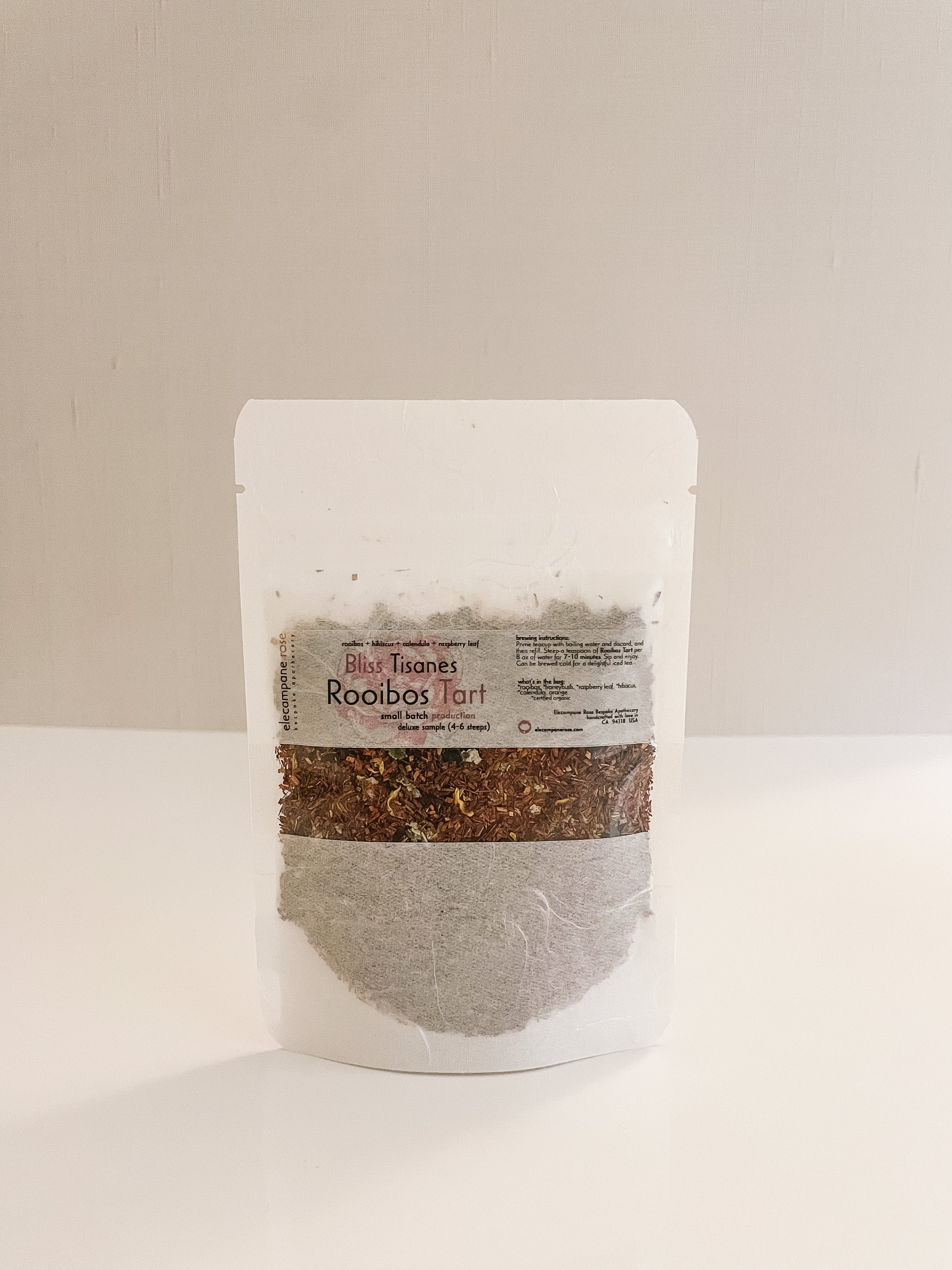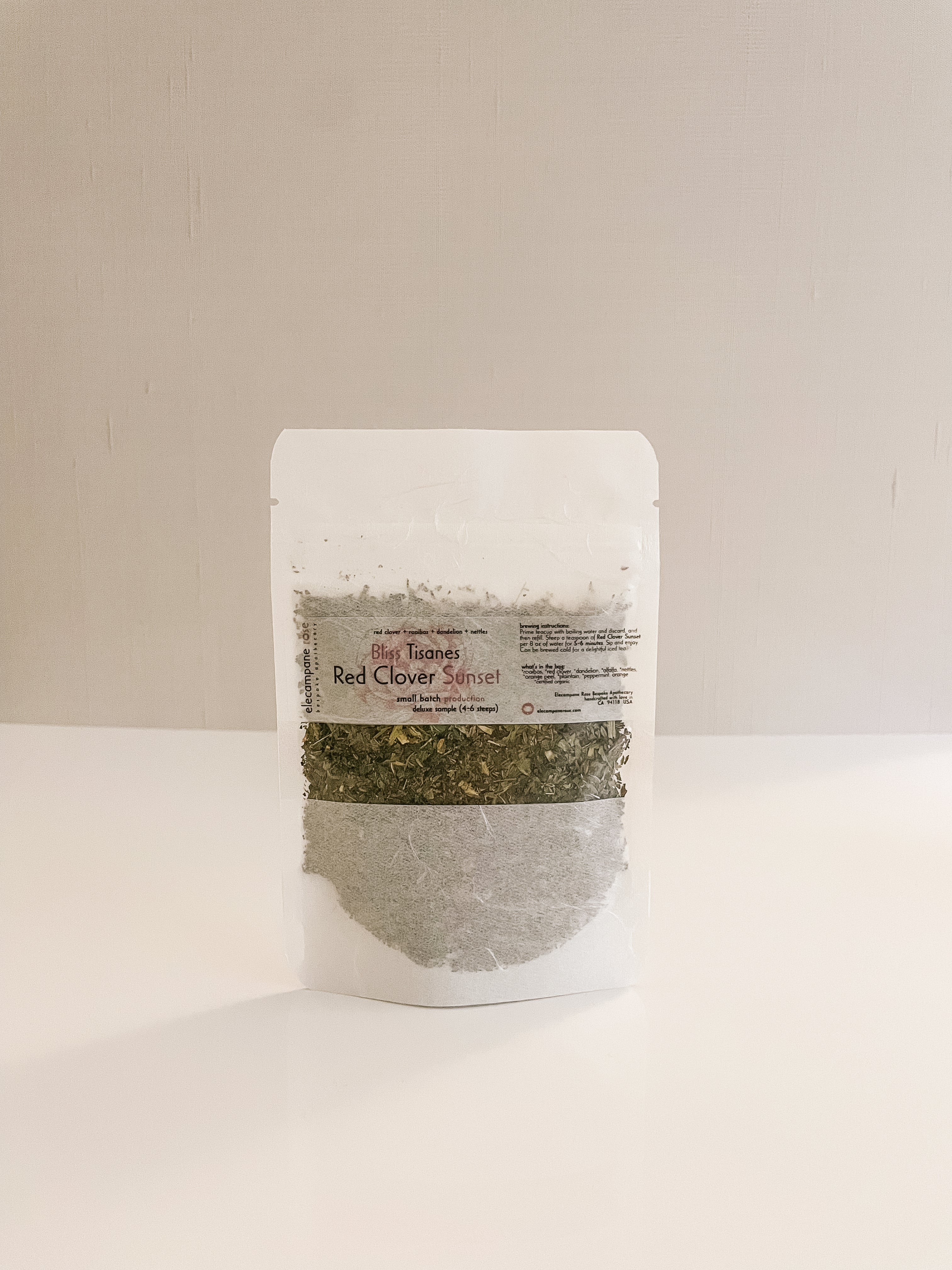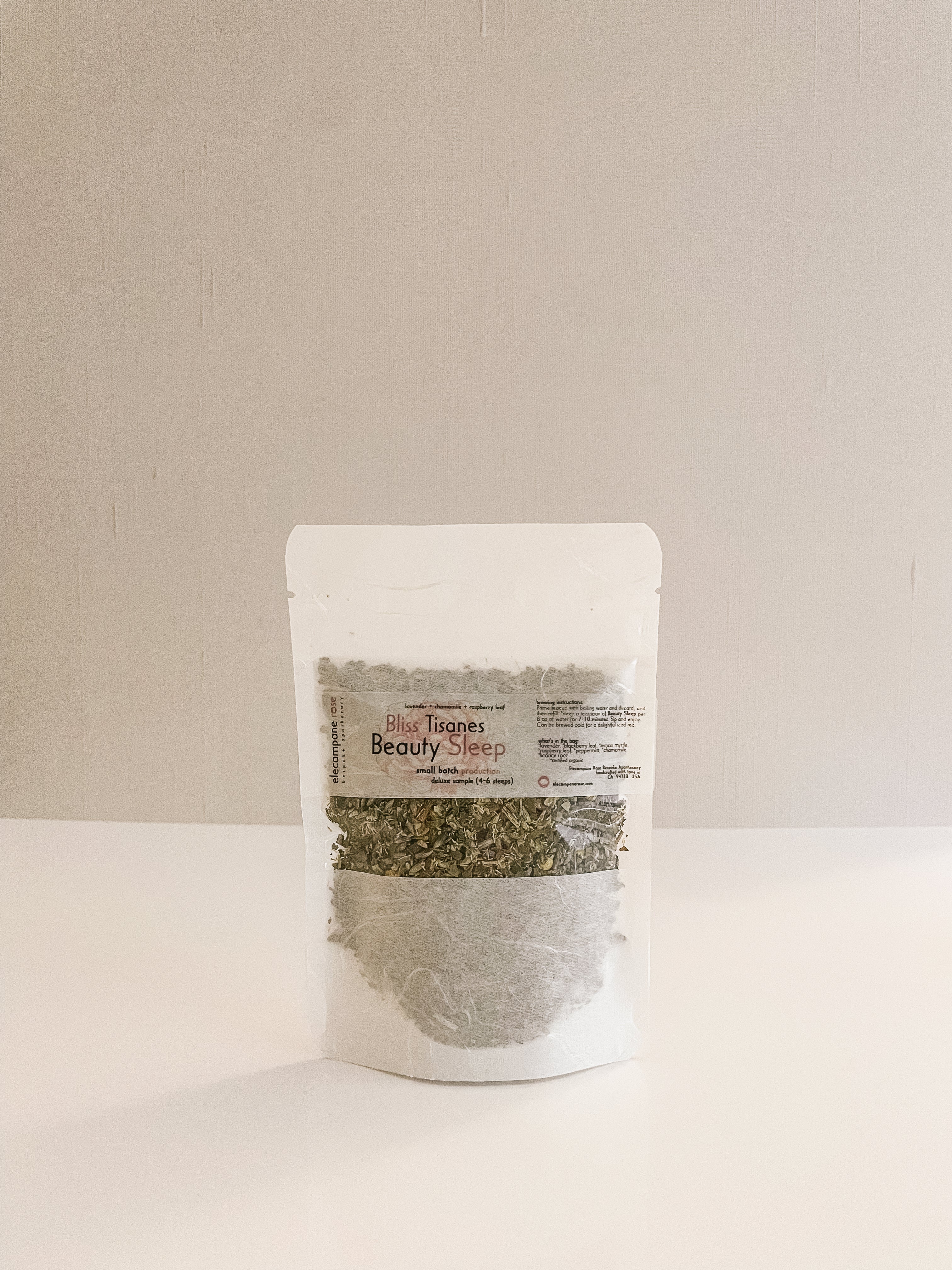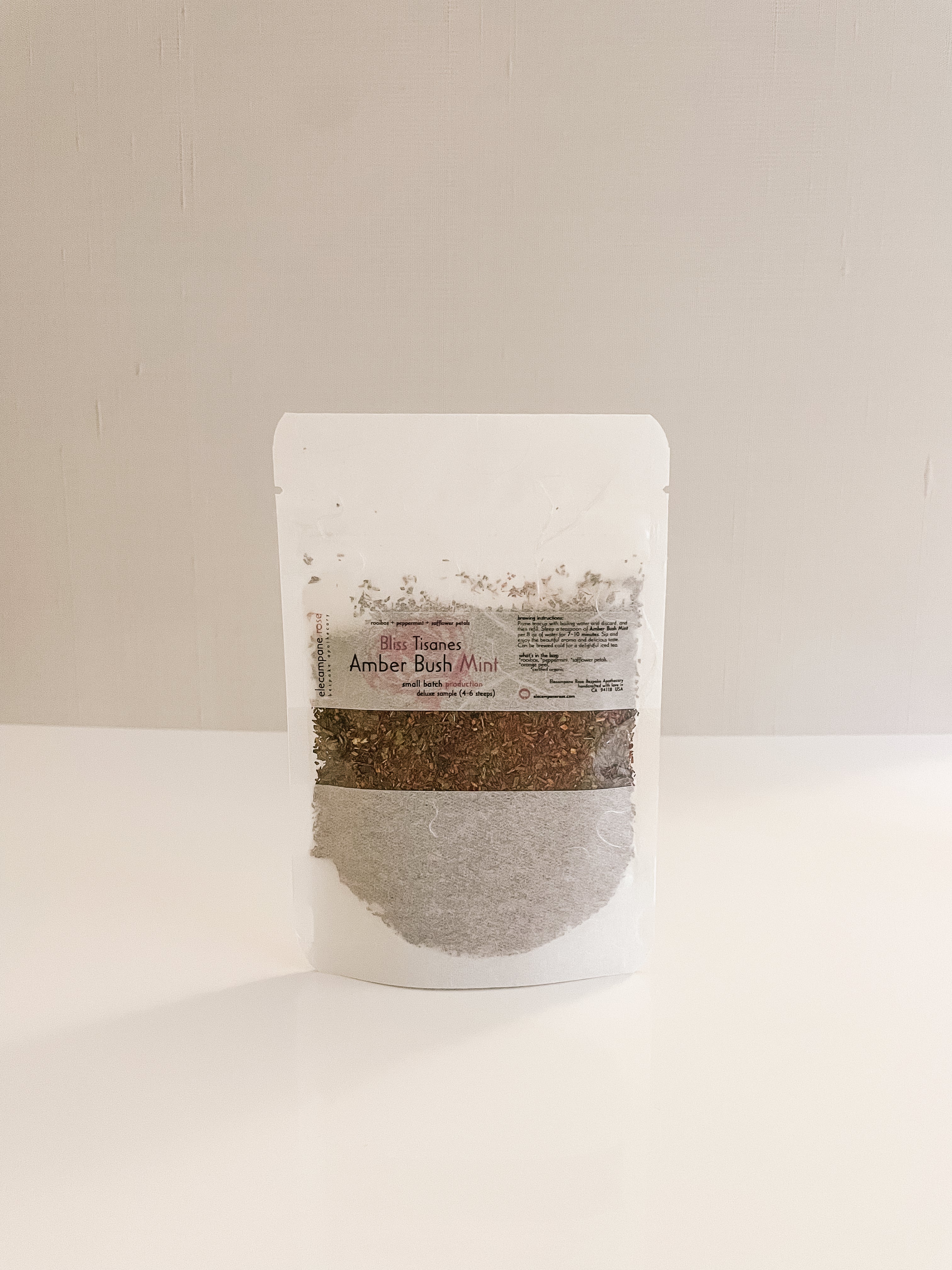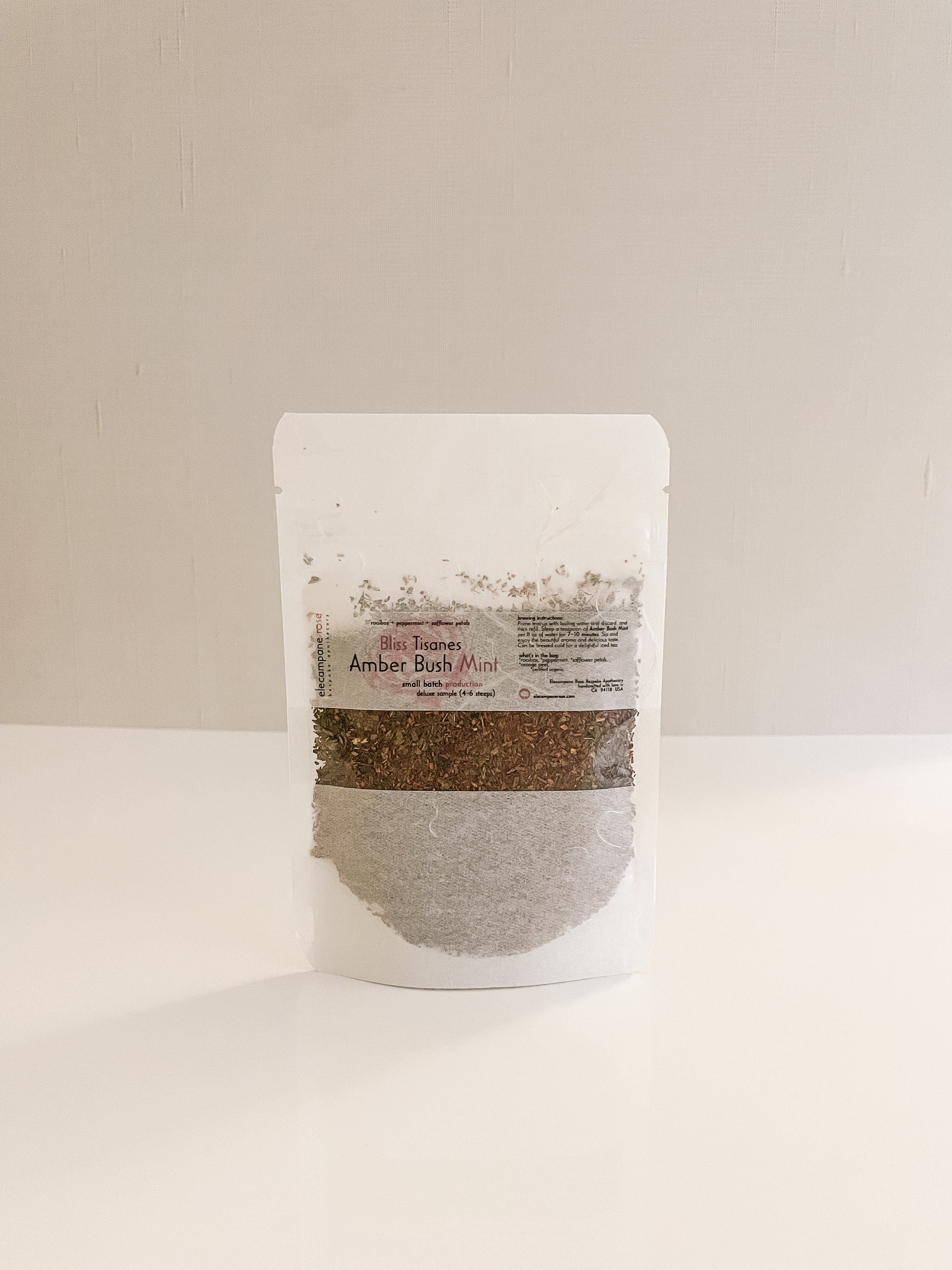 More to Discover
It's Tea Time

Explore our selection of delicious Tisane blends,
filled with delicious Honeybush and Rooibos.

Explore now

Need a Bespoke Solution?

We're here to help, and we can customize our
apothecary remedies to suit your needs.

Shop Now